It's a common misconception that Roundtable TSMS is for "just for developers." In this blog, Randall K. Harp, Roundtable Software Engineer, and Jaclyn Barnard, Roundtable Director of Business Development, reveal that there's much more "management" in Roundtable TSMS than you may think.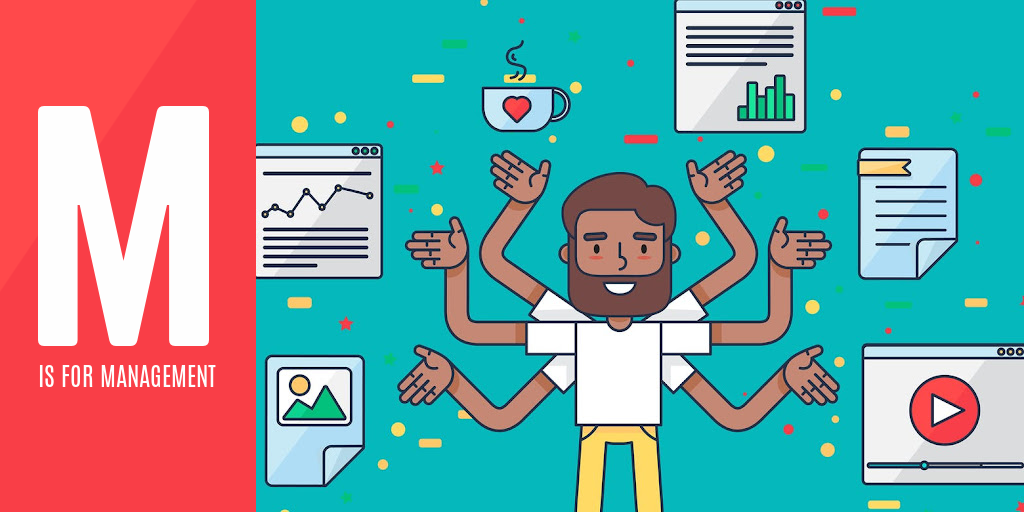 While software vendors are continuously delivering new or more powerful tools for developers – multi-view GUIs, code-completing editors, cross-reference tools – you're probably left wondering, "What about me? Where are the tools that help managers of these software development efforts?"
You are not mad about it. (Productivity boosters are good for everyone.) However, you too have increasing demands. You need to get new releases out on time, under budget, and with very few defects (if any at all). It's not just about delivering on plan. At the helm, you are responsible for shaping best practices while assessing the productivity of your team.
In too many cases, software development managers are relegated to tools outside of the development environment to fulfill those objectives: separate project management applications, separate spreadsheets for tracking and reporting development metrics, and often separate timesheets for tracking developer activity. You shouldn't have to be technologically separated from the team that you are managing.
Roundtable TSMS is the Total Software Management System. While Roundtable TSMS offers productivity tools to developers, it serves up just as much on the management side too.
Role-based Permissions
Continuously assessing the productivity of your developers doesn't mean that you want to – or need to – micromanage them. Fortunately, Roundtable TSMS offers role-based permissions that allow managers to delegate responsibilities to trusted team members, such as adding and removing users, resetting passwords, and adjusting permissions for developers on a per-baseline basis. Being able to delegate responsibilities fosters autonomy. An autonomous team does not have to ask a manager to handle an administrative function while he or she is on vacation.
Tasks
For the real business of assessing developer productivity, Tasks in Roundtable TSMS enable team managers to keep their developers on task. Tasks allow managers to not only assign priorities but also to easily see who is working on what and how long they've been working on it. (With features like Shelf, managers can also encourage code sharing and reviews between team members to help move struggling developers and/or stagnated projects further along.) For those organizations using Jira for issue and/or project tracking, Roundtable TSMS's Jira integration extends additional real-time insight to key development metrics.
Workspaces
Tasks, of course, contribute to the bigger picture of application development. To help you deliver on-time releases with fewer defects, Roundtable's Workspaces are a valuable asset. Used as lifecycle stages, Agile sprints, or custom configurations, Workspaces offer delineated baselines to guard against stealthy bugs, establish workflows to promote consistent methodology, and provide well-defined roles and responsibilities for each baseline to ensure consistent processes.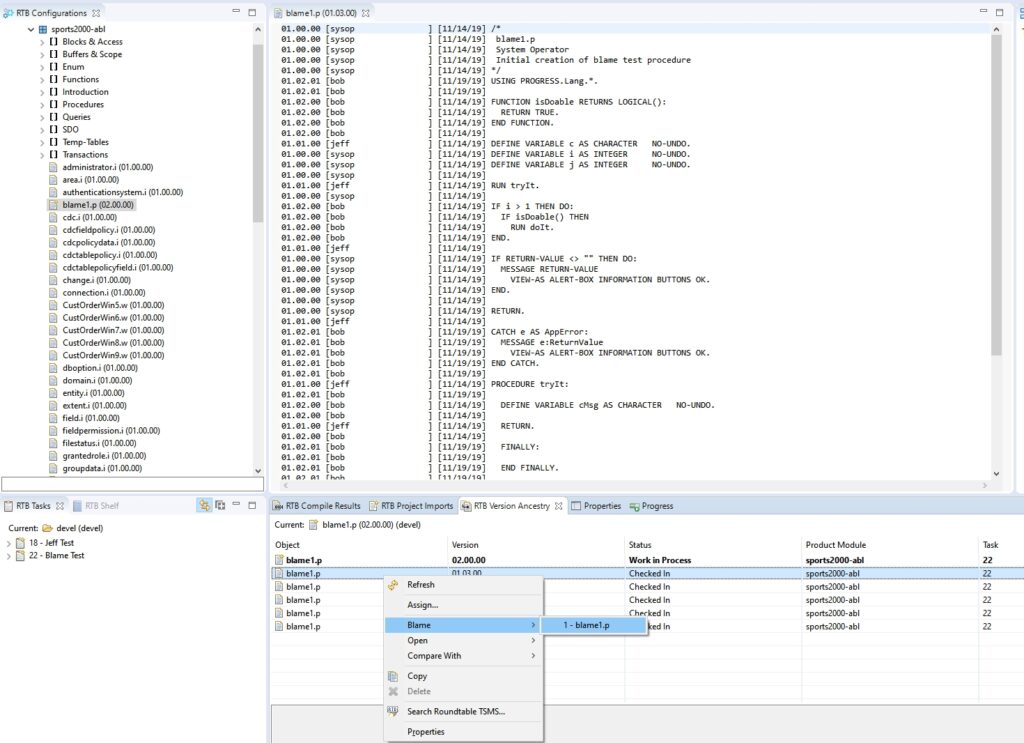 Reports
While consistent processes in Workspaces offer both immediate and future benefit, Reports in Roundtable TSMS provide consistent and comprehensive insights. With optional levels of detail, release reports show the scope of changes between software releases, helping to ensure that a release meets requirements. Release reports can also assist managers with time allocation and cost evaluation to refine estimates for future projects. Blame reports provide non-destructive, in-line attribution to code changes, helping managers evaluate and guide individual developer efforts to achieve higher software quality.
As its name suggests, Roundtable TSMS is a tool for managers. With per-baseline role assignments, Tasks, delineated baselines, configurable workflows, and more, Roundtable TSMS helps make a software development manager's job easier. Since it also has some features that developers love too, Roundtable TSMS is a win for the whole team.
To learn more about how Roundtable TSMS can help you better achieve your goals for your team, aligning both developer productivity and management priorities in one Total Software Management System, contact Roundtable Software today.